Don't miss a single post. Sign up is free and your email is confidential.
Latest Post:
How to build brand credibility, one little leap at a time.

-

The brands I work with are not like WalMart. They don't spend a half a billion dollars a year flooding the airwaves with advertising. They don't have enough money to sway public opinion in their favor. And all of them face stiff competition from bigger businesses. So brand credibility is essential. Last week I had to convince a retail client that he couldn't change people's minds regarding his biggest competitor; the big box store. "You can't compete on price," I said. "It's just not a credible message." "Yes we can... They're not really cheaper, not in this business," he said. "Doesn't matter," I replied. "Everyone believes they're cheaper because the big box stores can buy in bulk. They have special ... Continue Reading
Most Popular Posts: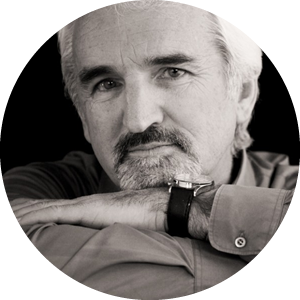 Creative marketing insight that could transform your business.
Browse through my new-and-improved branding blog and you'll find deep, insightful content that's packed full of practical advice, ideas and examples. Since 2007 I've been sharing my knowledge that will help you launch a new brand or boost your existing business. I answer some of the most fundamental questions, like "what is branding?" I also delve into other important marketing topics like website conversion, digital advertising, marketing strategy vs. tactics, content marketing, naming, and graphic design.
I promise, the content is thoroughly researched and covers a wide variety of topics that can help your branding efforts. So dig in. For the most popular posts, click here. For more about my experience, click here.
I'm a brand strategist, creative director, copywriter and published author living in the very livable town of Bend, Oregon. I'm also an ad agency veteran and owner of BNBranding. What's my story? Read more about me » For Branding FAQs Click here. Connect With Me on Social Media
Knowledge is nice, and there's a lot to learn from a top 100 branding blog. But sometimes you need more than just information. You need hands-on help from an experienced marketing expert. Call me. 541-815-0075.
We'll send you new articles and branding tips. Sign up is free and you email is confidential.